Local Biz Blogs Official Blog
Welcome to our BizBlog! Browse blogs and find unique local businesses on the web at LocalBizBlogs.com. Get to know your neighborhood marketplace. You'll be surprised at what you'll find!
Do you own a business? Sign up for a free BizBlog!

Monday-Friday: 9:00 am - 6:00 pm
Saturday-Sunday: closed
posted by lbb_mike on Aug 28th, 2008 at 5:45 am

This week I am in Northwest Indiana meeting with local business owners. On Tuesday several of us got together for a discussion about marketing a small business on the web. Everyone who attended had different backgrounds, yet all were highly motivated to learn how the internet is changing the way they reach customers. These entrepreneurs are community leaders and have prominent businesses in Merrillville, Valparaiso, Hobart, Gary, Hebron, and Chesterton. They represent the face of local business in the region.
I gave a presentation on blogging and shared tips on how to optimize a BizBlog for search engines. I also highlighted these success stories:
Johns Pizzeria collected 53 coupons in a one week. Half the catering events booked this summer were from customers who found their BizBlog.


Indiana Re-Bath was picked up by the major search engines after their first week of blogging. By the end of week two, they jumped to the first page on Google for search terms such as 'bath remodeling northwest indiana', 'shower conversions valparaiso' and 'bathtubs valparaiso'.


St Sava is averaging 600 unique visitors a week, with half coming from search engines. Their all-time total is 90,000 hits. To date they have raised $500 from merchandise sold through their BizBlog.
I would like to give a special thank you to 1st Metropolitan Mortgage for providing the awesome venue with the deluxe flat screen and Johns Pizzeria for the delicious pizza. I'll be back again in late September, so let's meet again!
.
posted by lbb_mike on Jul 26th, 2008 at 8:58 am

We recorded entrepreneur Jay Coen Gilbert giving a presentation on B Corporations, his latest project after selling the popular apparel company And1 which he co-founded. B Corporation is a new set of standards and legal framework for using the power of business to create public benefit. B Corp businesses meet high performance and legal standards, while building a collective voice for conscious businesses.
B Corporations turn the traditional corporate model on its head. They use the power of capitalism to address the pressing social and environmental issues we face. This is an opportunity to create a new sector of the economy, and a better world.
.
posted by lbb_mike on Jul 25th, 2008 at 8:26 am

I gave a brief interview to David of Vator TV on triple bottom line reporting.
People. Planet. Profits. We all understand the last item. But socially-conscious entrepreneurs, like Mike Paunovich of LocalBizBlogs.com, give equal consideration to the environmental and human impact of their enterprises. This is triple bottom line (TBL) reporting.
Triple bottom line reporting is a framework for socially responsible companies to measure and report on their impacts on society as a whole, beyond the profit line.
Paunovich says that while it's easy to quantify the "profit" line, it's much harder to do so with the environmental and social impacts of a business. No standardized practices exist for quantifying these additional bottom lines, allowing for a lot of subjectivity among organizations that claim TBL adherence. But at the same time, this presents an opportunity for social entrepreneurs to band together to find a solution for TBL reporting best accepted practices.
.
posted by lbb_mike on Jul 22nd, 2008 at 6:58 pm

We updated LocalBizBlogs with our latest code early this morning when you were asleep. This update brings many new features to your BizBlog and some under-the-hood performance tweaks. Let's take a look.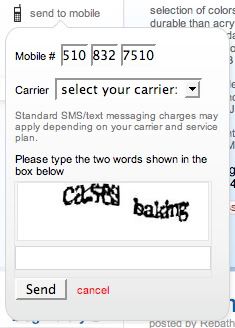 Send to Mobile - Now visitors can send themselves an SMS text message with your business information directly to their mobile phone. The message contains the business name, phone number, city, state, zip, and BizBlog URL.

Ping Google and Technorati - Each blog post you publish now sends an automatic notification to Google and Technorati. This will get your posts indexed faster and help your page rank.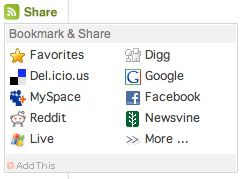 Bookmark & Share - Allows visitors to bookmark individual blog posts or your entire BizBlog. Supports 34 different social bookmark websites, including Facebook, MySpace, Digg, and Del.icio.us.

Text Formatting Removal - We've added two buttons to your blog's formatting bar that will simplify your postings. Paste as Plain Text allows you to remove formatting from text you want to paste into your blog. Paste from Word does the same, but is designed to work specifically with text from Microsoft documents.
Counts and Arrows - Now both the Menu Tool and the Goods & Services Tool display the number of items within each category. We have also added golden arrows next to each category to prompt visitors to click inside.

That's it for this update. As always, we value your feedback. Contact us if you have questions about your BizBlog or discover a bug in our system. Your input helps us build a better service. Thanks!
.
posted by lbb_mike on May 29th, 2008 at 11:00 am

BizTags are words that describe key aspects of your business. They help users narrow their search for the type of businesses they're looking for.

Users can browse BizTags in the BizBlog Directory. If I'm looking for a videographer for my wedding, I may click on BizTags like 'video', 'videography', or 'DVD'.
When choosing BizTags, think of words used to describe your business. Think like your customers here. What would they type into a search engine to find your kind of business? Don't forget location information. It's wise to include the region and towns/cities you cover.
Make sure your tags are properly formatted. Each tag can contain multiple words, but stay away from using all caps and special characters like &, !, and $.
The most important thing to remember is that all BizTags must be separated by a comma. If you don't separate tags with a comma you'll end up with one really long tag, which defeats the purpose.

Here is an example of what BizTags a picture framing business might use:


To add or edit BizTags associated with your business, login to your BizBlog and locate the BizTag section in the left column. You are limited to 15 BizTags, so choose your words wisely.

The first three BizTags will also appear in the page title. So place your most significant BizTags as the first three in the list. We found that search engines give a lot of weight to page titles and including your top three BizTags can make a difference in your page rank.
.
11 - 15 of 59
Displaying Blog Posts