1-888-588-5655 SERVICE DOCTOR Remodeling&Design
Service Doctor is Northwest Indiana's Premier Residential and Commercial Remodeling Construction Company. We specialize in remodeling of Kitchens,
Cabinets, Countertops,Custom Closets, Bathrooms,Bathtubs, Showers, Vanities, Flooring, Tile, Carpet, Roofing,
Siding,Windows, Doors, Gutters,Exterior & Interior Painting,Carpentry, Decks,Basements,Mold Remediation,Carpet Cleaning, Flood Services, or any other area you're looking to update or expand. We also provide exterior design and building addition services,
Resurfacing of Kitchen Cabinets, Counter tops & Bathtubs,ADA Senior Services, BBB.
Visit our showroom and see displays of the work we've done. Our design and remodeling experts are always happy to work with you and answer any questions about how we can help you turn your house into the home of your dreams.
Chef Robb Conn offers UCOOK on various cooking techniques and menus.
phone (888)588-5655 fax (219)942-3824
5150 E US 30
Merrillville, IN 46410
Monday-Saturday: 9:00 am - 5:30 pm
Sunday: closed
posted by servicedoctor1 on Sep 7th, 2012 at 2:16 pm

Service Doctor completed this new entrance for the 5th Ave Church in Northwest Indiana. As you can see by the before pictures, the concrete structure was in need of maintenance. Service Doctor was able to demolish the entire structure along with a concrete ramp, add the proper footings and pour these concrete steps, upper landing and lower sidewalk areas.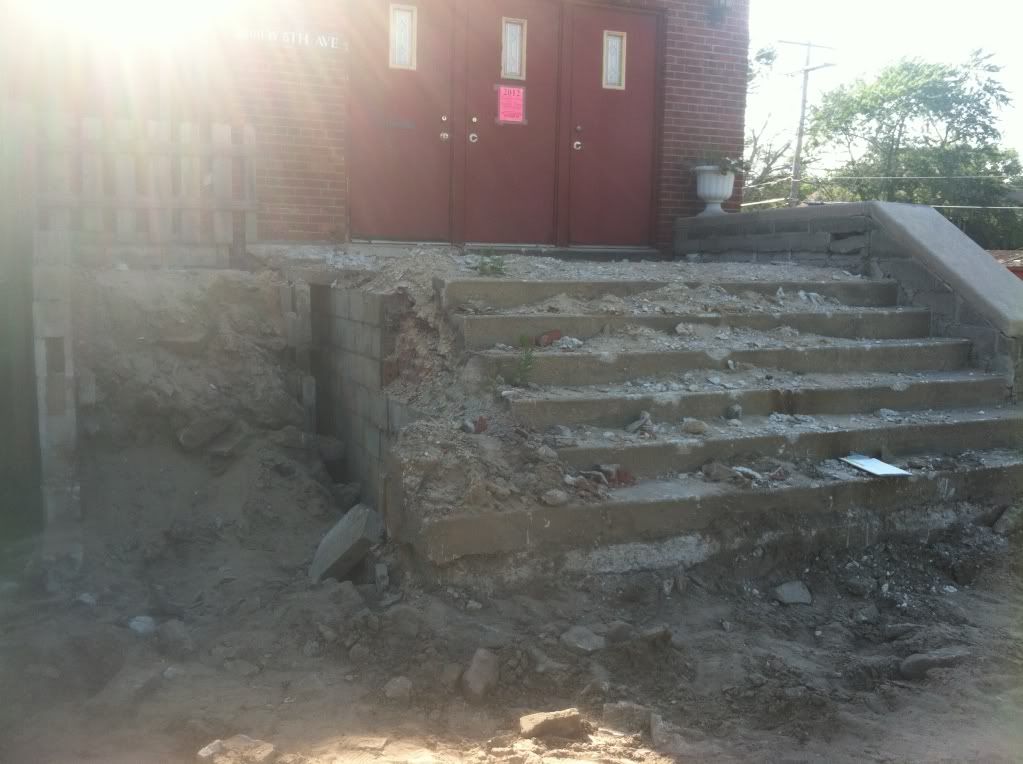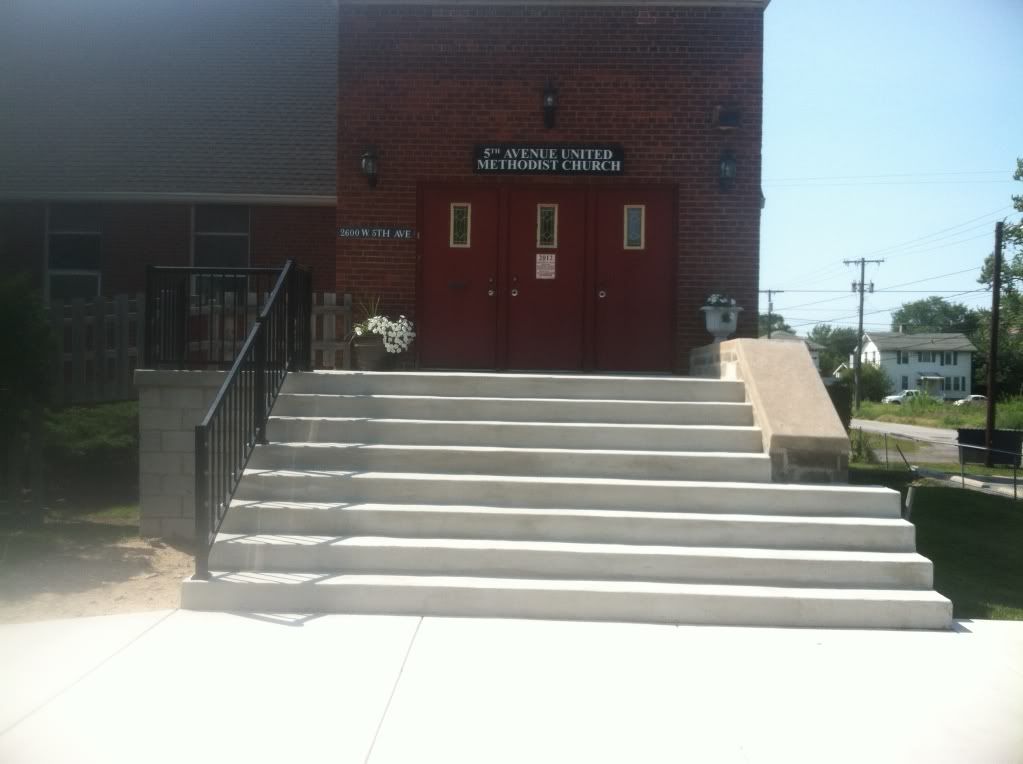 Service Doctor also added this new Aluminum maintenance free handrail system for a great finished appearance as well as safety and ADA compliance.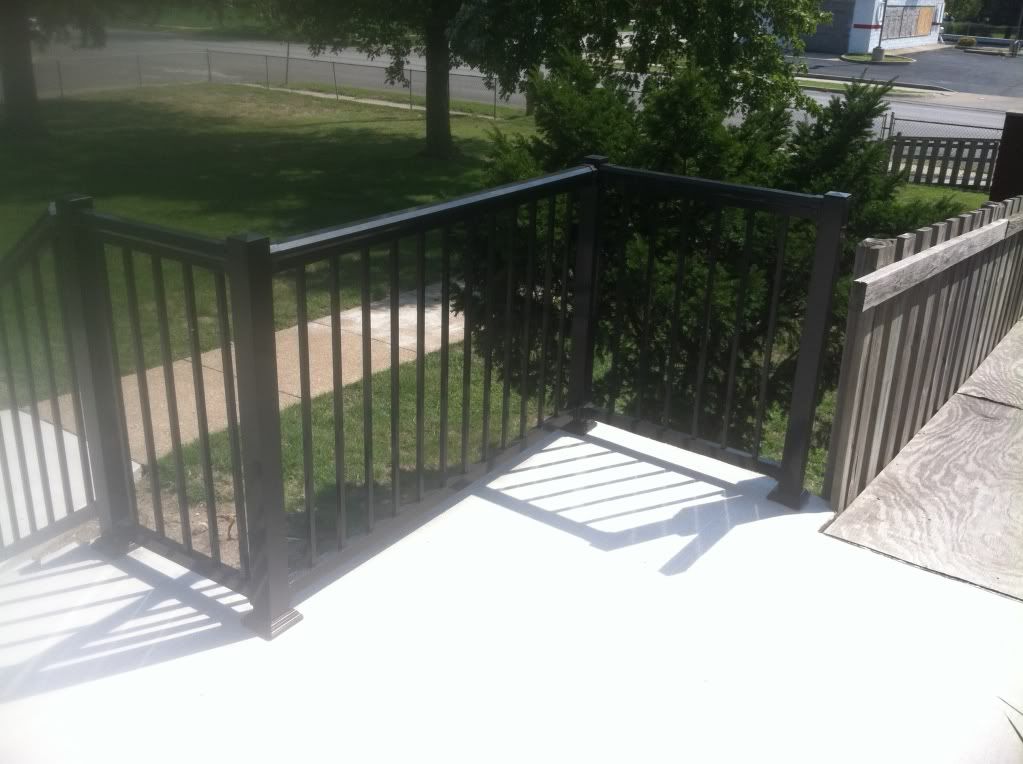 These are some of the other concrete projects Service Doctor can complete for you. Staining concrete is one of the most popular applications for transforming concrete slabs, often referred to as colored concrete to homeowners. Stamped concrete, commonly referred to as patterned stamped concrete or imprinted concrete, is concrete that is designed to resemble brick, slate, flagstone, stone, tile and even wood. Staining concrete floors offers numerous options for interior rooms including nearly limitless designs, colors, and even health benefits.
Bill Buchanan,
Service Doctor
blog tags:
Exterior
,
Patios
,
ADA sidewlks
,
Porches
,
Steps
,
Driveways
,
Garage Floors
,
Ramps
,
Foundations
,
Concrete
,
concrete stamping
,
concrete staining
,
concrete steps
,
concrete sidwalks
,
concrete driveways
,
hand raill
,
railing
,
aluminum
,
Service Doctor
,
Handicap Ramp
,
Northwest Indiana
,
church
.
posted by servicedoctor1 on Mar 28th, 2010 at 8:52 am

Service Doctor makes deck building easy. At Service Doctor decks we provide all deck services beginning with design, selection, installation, pricing and maintenance. Your deck choices can be unlimited only to imagination with treated lumber, cedar or Timber Tech composite.
Service Doctor decks can incorporate, privacy, benches, flower pots, outdoor kitchens, stereo speakers, lighting, heaters, grills, pergolas and trellises. Your new deck railings can be designed with unobstructed views using glass or stainless steel cables while maintaining saftey and local building codes. If privacy is your choice Service Doctors deck railings can be designed with lattice, shadow boxing or privacy fencing.
Service Doctor decks provide all maintenance services to keep your new deck looking good. Our deck maintenance services include powerwashing, staining or refinishing.
Service Doctor decks handles all permits and builds to all building code standards in Northwest Indiana including Lake and Porter counties.
blog tags:
decks
,
installers
,
contractors
,
remodeling
,
wood
,
composite
,
railings
,
maintenance free
,
patio
,
design
,
pools
,
steps
,
treated
,
home improvement projects
,
benchs
,
porches
,
gazebos
,
trellis in northwest indiana
,
lake and porter counties
.
Displaying Blog Posts 1 - 2 of 2