St. Sava Serbian Orthodox Church
Serbian Orthodox Church, Merrillville, IN, was established in 1914 in Gary, IN. Divine Liturgy Sundays 10am, Fr. Marko Matic officiating. Liturgical responses by Karageorge Choir. Sunday School starts after Holy Communion (around 11:15) until 12:15. Serbian School will be incorporated into Sunday School. Vespers served Tuesdays and Saturdays at 6:00 p.m. Join us, everyone welcome! Folklore dance group and choir always accepting new members. Attend Sunday Luncheons after Liturgy, hosted by families or organizations, serving delicious homemade food and desserts.
South Wing SOCIAL CENTER NOW AVAILABLE for hosting social events, newly renovated and tastefully decorated. Showers, graduation parties, business meetings, Skup Svatova, wedding receptions, baptisms, birthdays, and retirements can all be accommodated. For more info, call (219)736-9191.

phone (219)736-9191
9191 Mississippi St.
Merrillville, IN 46410
Monday-Friday: 9:00 am - 3:00 pm
Saturday: closed
Sunday: 9:30 am - 12:30 pm
posted by dorothyp on May 24th, 2009 at 8:29 am

"SUMMER EXPLOSION"
at
St. Sava Learning Center
(Different summer theme each day)
10:15-11:00 Outdoor Sports and Games
11:00–11:30 Snack time & bathroom break
11:30-12:00  Games & Pick-up Time
*All activities are held outside, weather permitting and are age-appropriate. Children should bring snacks and a drink.
TIME: 9:30 – 12:00 p.m.
PLACE: The Learning Center (North Wing)
DATE: Week 1 - June 17, 18, 19 (Wed – Friday)
Week 2 - June 24, 25, 26 (Wed – Friday)
Cost: $55/Week ($10 for each sibling)
blog tags:
pre-school
,
kids
,
children
,
summer
,
camp
,
school
,
register
,
st. sava learning center
,
2nd grade
,
fun
,
activities
,
open to public
.
posted by dorothyp on Jul 30th, 2008 at 1:08 am

This formula for fun works well as long as you attend St. Sava's Serb Fest. Bring your friends and family. The fun starts this Friday with the kick-off Golf Classic, followed by an evening of fabulous food and music. Each day, many live bands will entertain you. Sunday night's Big Raffle stirs up loads of excitement as the crowds gather for the drawing. Be sure to take in the Cultural Exhibit in the North Wing. You'll find wonderful themed displays created by our new Serbian Historical Society. Visit the Serbian Bakery in the South Wing for an unbelievable selection of homemade baked goods. There's at least one palachinka with your name on it!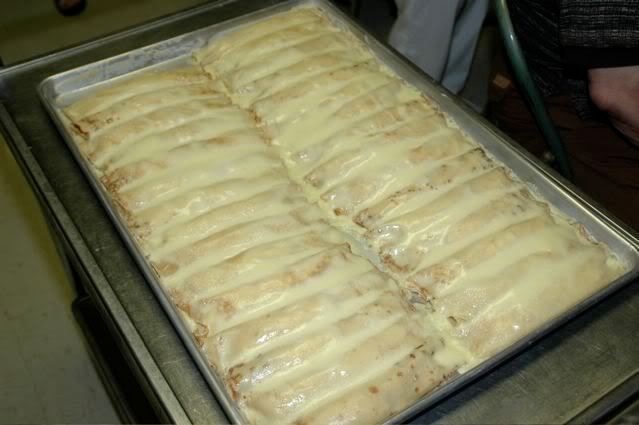 blog tags:
Serb Fest
,
Cash
,
Raffle
,
Tickets
,
St. Sava
,
food
,
fun
,
live music
,
bands
,
golf
,
palachinke
.
Displaying Blog Posts 1 - 2 of 2