St. Sava Serbian Orthodox Church
Serbian Orthodox Church, Merrillville, IN, was established in 1914 in Gary, IN. Divine Liturgy Sundays 10am, Fr. Marko Matic officiating. Liturgical responses by Karageorge Choir. Sunday School starts after Holy Communion (around 11:15) until 12:15. Serbian School will be incorporated into Sunday School. Vespers served Tuesdays and Saturdays at 6:00 p.m. Join us, everyone welcome! Folklore dance group and choir always accepting new members. Attend Sunday Luncheons after Liturgy, hosted by families or organizations, serving delicious homemade food and desserts.
South Wing SOCIAL CENTER NOW AVAILABLE for hosting social events, newly renovated and tastefully decorated. Showers, graduation parties, business meetings, Skup Svatova, wedding receptions, baptisms, birthdays, and retirements can all be accommodated. For more info, call (219)736-9191.

phone (219)736-9191
9191 Mississippi St.
Merrillville, IN 46410
Monday-Friday: 9:00 am - 3:00 pm
Saturday: closed
Sunday: 9:30 am - 12:30 pm
posted by dorothyp on Mar 18th, 2011 at 8:55 am

Sandi Radoja sent the following message in an effort to help the nuns at the Nativity of the Mother of God Monastery.
(Click photo to enlarge)
The pictures above are of a Tiger Truck, and we are appealing to you to help deliver one to the Nativity of the Mother of God Monastery in New Carlisle, Indiana. The nuns there maintain and farm several acres surrounding the church and nunnery. The Tiger Truck would greatly help them in their daily chores.
When Dave Tumbas, Chief Financial Officer for Hy-Tek Material Handling, Inc., in Columbus, Ohio, read a story in the American Srbobran, he realized how much the Tiger Truck would help the nuns. He went to his company and solicited a donation. The entire cost is $11,000. Hy-Tek said they would donate the first $4,000.
Tumbas pledged to match every donation to raise the remaining cost.
This means we have a $3,500 challenge.
Please send your donation today for the Tiger Truck. Make checks payable to
NATIVITY OF MOTHER OF GOD MONASTERY
Mail checks to
Hy-Tek Material Handling, Inc.
Attn: Dave Tumbas, CFO
2222 Rickenbacker Parkway West
Columbus, Ohio 43217
Tumbas will deliver the truck as soon as the $3,500 goal is met. (If donations exceed $3,500 excess money will also go to the Monastery.) A story will appear in the American Srbobran when the truck is delivered to New Carlisle.
We would like to meet our goal before April 15, 2011 so the Tiger Truck will be delivered before the planting season. Thanks for your interest, and we hope to hear from you with a donation in any amount.
blog tags:
Nativity of the mother of god
,
monastery
,
nuns
,
tiger
,
truck
,
donate
,
fund raiser
,
new carlisle
,
IN
,
orthodox
,
sandi radoja
.
posted by dorothyp on May 18th, 2010 at 9:06 pm

In case you missed the final game of this year's basketball tournament, you can watch it now. Fr. Marko Matic opened the game with a prayer, followed by National Anthems. Thanks to all players from both teams for an exciting game. You can share these videos all at once by clicking on the blog title, copy the URL at the address bar, and send it to your friends and family. You'll have to watch the game to see the final score!
The next issue of the SRBOBRAN will have photos and results from all game divisions plus trophy winners.
blog tags:
SNF
,
2010
,
basketball
,
tournament
,
videos
,
game
,
senior
,
men's
,
championship
,
Cevap Amigos
,
Duquesne Serbs
,
Serbian
,
St. Elijah
,
host
,
Merrillville
,
IN
.
posted by dorothyp on Apr 6th, 2010 at 8:20 pm

The doors of the Iconostasis and Church are left open during the entire Liturgy on Easter Sunday, proclaiming the "Light and Joy of the Resurrection". At the conclusion of Divine Liturgy the priest proclaims "Christ is Risen!" and the people respond "Indeed, He is Risen!". Also sung throughout the service is The Paschal Troparion, the Great Hymn of the Resurrection of Christ. This Great Hymn of Pascha will be sung repeatedly in the weeks to come.  (Info from www.babamim.com and www.lasvegasorthodox.com)
blog tags:
video
,
Divine Liturgy
,
St. Sava
,
church
,
Hristos Voskrese
,
Merrillville
,
IN
,
Easter
,
2010
,
blessing of eggs
,
service
,
SSS Karageorge
,
Serbian
,
Orthodox
,
Jelici
,
Gospel
.
posted by dorothyp on Apr 6th, 2010 at 10:15 am

Dressed in their Sunday best, three and four generations of families attended Divine Liturgy on Easter. Beba Rudman and Zoran Andrich passed out colorful Easter eggs that were donated by Kolo Sisters.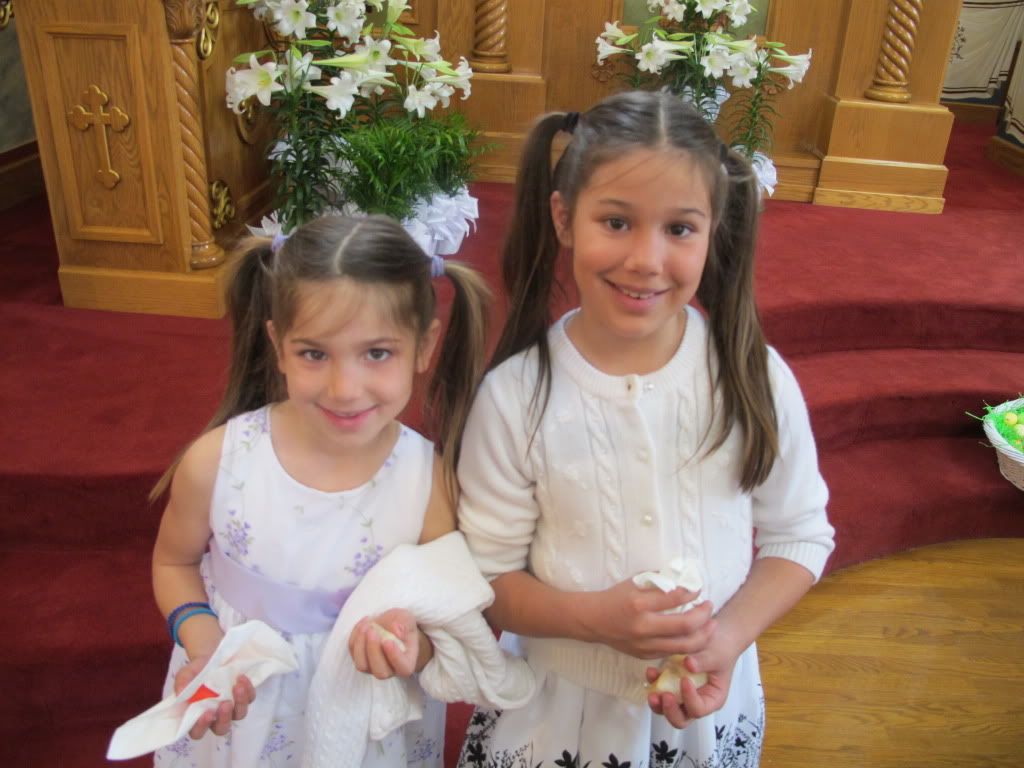 Look who was busy in an Easter egg challenge in Florida? Our very own Father John and Protinica Mirijana were happy to compete. You may also recognize the Nogulich's, Mihajlovich's, and Peter Puhar! Florida  photos provided by Jelena Mulin.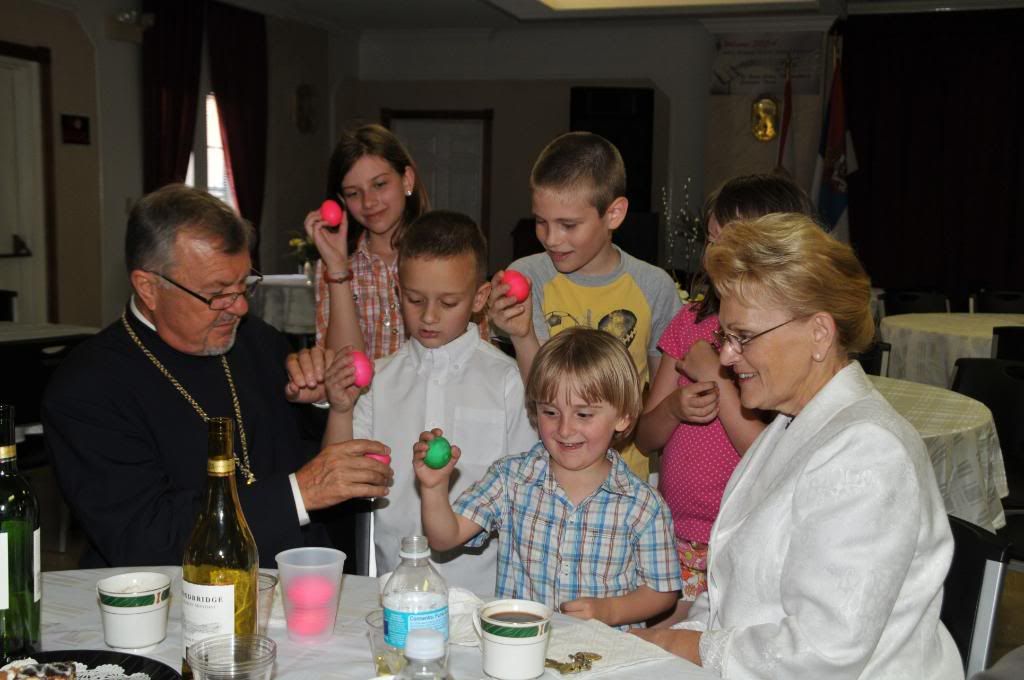 blog tags:
photos
,
Easter
,
St. Sava
,
church
,
Merrillville
,
IN
,
children
,
Sunday
,
Jelena Mulin
,
florida
,
Fr. John Todorovich
.
posted by dorothyp on Apr 19th, 2009 at 12:37 am

Hristos Voskrese! Christ Is Risen! Indeed He Is Risen!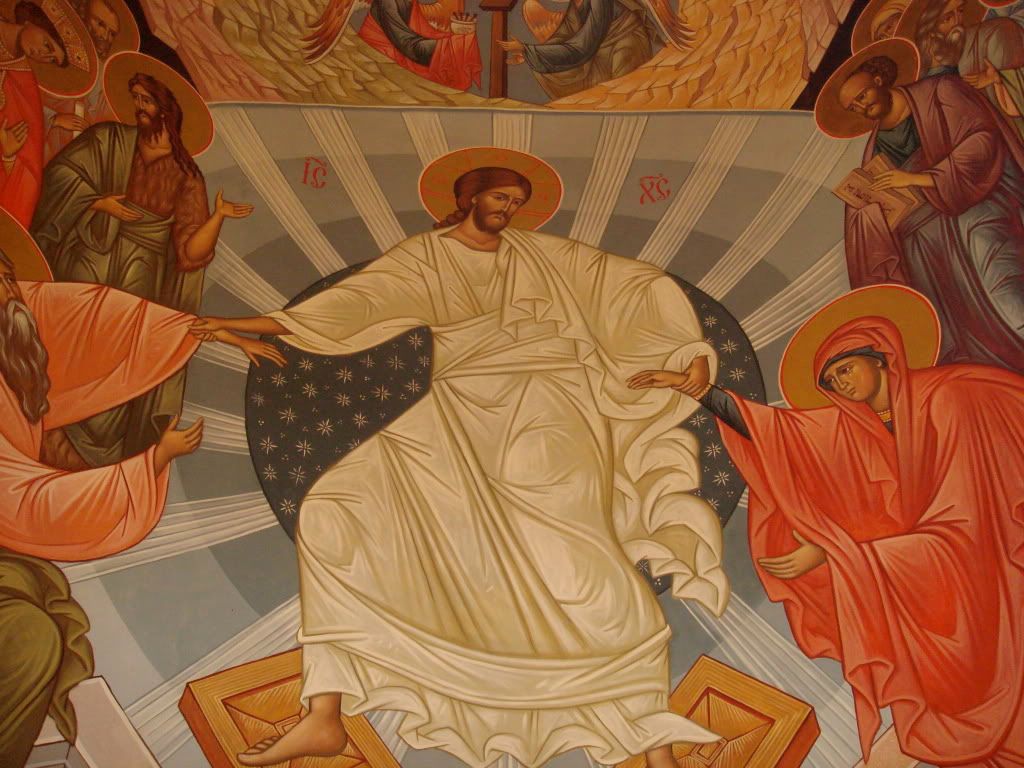 .
posted by dorothyp on Mar 4th, 2009 at 12:04 pm

Father Marko will be participating and invites everyone to Sunday of Orthodoxy Services this Sunday, March 8th. This year's Service will be hosted by Descent of the Holy Spirit Orthodox Church, 545 W. 77th Avenue, Schererville at 5 PM. Lenten Dinner will follow. Speaker is Bishop Demetri, Chancellor of the Greek Archdiocese of Chicago. For more information, call (219) 864-9820. Please try to attend this spiritual evening.
.
Displaying Blog Posts 1 - 6 of 6