St. Sava Serbian Orthodox Church
Serbian Orthodox Church, Merrillville, IN, was established in 1914 in Gary, IN. Divine Liturgy Sundays 10am, Fr. Marko Matic officiating. Liturgical responses by Karageorge Choir. Sunday School starts after Holy Communion (around 11:15) until 12:15. Serbian School will be incorporated into Sunday School. Vespers served Tuesdays and Saturdays at 6:00 p.m. Join us, everyone welcome! Folklore dance group and choir always accepting new members. Attend Sunday Luncheons after Liturgy, hosted by families or organizations, serving delicious homemade food and desserts.
South Wing SOCIAL CENTER NOW AVAILABLE for hosting social events, newly renovated and tastefully decorated. Showers, graduation parties, business meetings, Skup Svatova, wedding receptions, baptisms, birthdays, and retirements can all be accommodated. For more info, call (219)736-9191.

phone (219)736-9191
9191 Mississippi St.
Merrillville, IN 46410
Monday-Friday: 9:00 am - 3:00 pm
Saturday: closed
Sunday: 9:30 am - 12:30 pm
posted by dorothyp on Aug 8th, 2011 at 5:56 pm

Our sincere THANKS to everyone who visited our Serb Fest celebration this past weekend. We hope you enjoyed all the traditional food offerings and all the talented orchestras that performed non-stop music. Our culture is worth celebrating and very contagious!
Our folklore dance groups are fun to watch and remind us of how important it is to keep these traditions alive. The youth dance tent was filled with hundreds of teens and young adults dancing and singing the night away. It warms your heart to know that they still feel a connection and passion for our music and traditions.
"Tamburitza Spectacular", an exhibit of vintage string instruments was viewed by many, and may have inspired some future tamburasi, the brotherhood of musicians who seem to have a special bond and love for the music of the southern Slavs.
Once again, our sincere thanks to everyone who came to dine, enjoy the music, purchased baked goods, bought raffle tickets, sponsored our golf outing, and supported our main fund raiser. Please check back daily for many videos and photos from Serb Fest 2011, and always check the "Events" listing to see what's happening at St. Sava and other churches.
This video by Mike Paunovich is just a small sampling of the weekend events.
blog tags:
Serbian
,
krofne
,
Cultural
,
Museum
,
Tamburitza
,
Spectacular
,
Dancing
,
St. sava
,
church
,
serb fest
,
2011
,
video
,
music
,
Historical
,
Society
.
posted by dorothyp on Aug 29th, 2010 at 10:44 pm

Enjoy the sights and sounds from this year's Serb Fest. Join us next year as we host another fun weekend. Thanks to "Prazna Flasa" for providing background music.
blog tags:
serb fest
,
2010
,
music
,
slide show
,
video
,
photos
,
event
,
st. sava
,
serbian
,
July 30
,
31
,
August 1
,
dancing
,
food
,
folklore
,
exhibit
,
museum
.
posted by dorothyp on Aug 17th, 2010 at 2:15 am

No wonder the food was so good.
Leave it to this group to make work so much fun that you'll want to work the food tent next year. They serve.......they sing.......they dance........who knew?
blog tags:
serb fest
,
2010
,
music
,
video
,
food line
,
tent
,
singers
,
oldies
,
event
,
st. sava
,
serbian
,
July 30
,
31
,
August 1
,
dancing
,
food
,
folklore
,
exhibit
,
museum
.
posted by dorothyp on Aug 13th, 2010 at 8:02 am

Three choirs from Merrillville and South Bend decided to join together and perform for this year's "One Love Serbian Song" Festival in Chicago during Memorial Day weekend. They had so much fun practicing and performing together, so they decided to stay together and continue performing as a group. The  dining crowd at St. Sava's Serb Fest was treated to a casual performance. Milan Medich directs, and Nick Sever, Steve Baroevich, Dan Orlich, and Mike Jaksich have all volunteered their time for this choir. Many new friendships have resulted from this effort. Membership is open. Contact your church choir director for details.
blog tags:
serb fest
,
2010
,
music
,
event
,
video
,
st. sava
,
serbian
,
July 30
,
31
,
August 1
,
dancing
,
food
,
exhibit
,
museum
.
posted by dorothyp on Aug 11th, 2010 at 7:54 am

In spite of the intense heat, all 3 folklore groups entertained the crowd in full costume on Serb Fest Saturday. Several dancers were missing because of family vacations planned, and they had no formal practice all summer. Thanks to all the dancers for a great show and special treat!
blog tags:
serb fest
,
2010
,
music
,
event
,
st. sava
,
serbian
,
July 30
,
31
,
August 1
,
dancing
,
food
,
folklore
,
exhibit
,
museum
.
posted by dorothyp on Aug 2nd, 2010 at 8:11 am

Our sincere Thanks and appreciation are extended to everyone who visited this year's Serb Fest. It was our pleasure to serve you. We hope you had a great time and enjoyed the Serbian food, entertainment, and live music. Your support will help fund future improvements and building on our church property.
Check back daily for photos, videos, and a listing of our golf sponsors, all local businesses that need our support.
SEE YOU NEXT YEAR! ZIVELI!
blog tags:
serb fest
,
2010
,
music
,
event
,
st. sava
,
serbian
,
July 30
,
31
,
August 1
,
dancing
,
food
,
folklore
,
exhibit
,
museum
.
posted by dorothyp on Aug 1st, 2010 at 10:36 am

Serb Fest Sunday will be full of non - stop music, dancing, and great food: cevaps, lamb, pig, raznicici, palachinke, and strudel. All this with a background of wonderful live Serbian music. You can even dance off those calories and start all over again. At 5:00 pm, the combined choirs of St. Sava and St. Elijah in Merrillville along with St. Peter & Paul from South Bend will perform a medley of Serbian Folk Songs, accompanied by tamburitza musicians. You won't want to miss this performance. Visit the historical exhibit in the north wing, featuring the Serbian Sisters Circle and Serbs in Sports. Bring the kids, there are plenty of activities for all age groups. Sunday Hours: Noon to 10 pm.
BIG CASH RAFFLE TICKETS can be purchased for the $25,000 Grand Prize, Total $50,000 Pay Out Raffle. Purchase tickets from any church member or at the food ticket tents for $100. We're very happy to see that Lucky Gordon Gerbick broke out of the hospital just in time to sell you a winning ticket wearing his lucky hat. Pictured below are National Treasures Gordon Gerbick and his buddy Milan Opacich. Visit Milan today in the north wing exhibit room (museum).
blog tags:
serb fest
,
2010
,
music
,
raffle
,
event
,
st. sava
,
serbian
,
July 30
,
31
,
August 1
,
dancing
,
food
,
folklore
,
exhibit
,
museum
.
posted by dorothyp on Jul 31st, 2010 at 12:03 am

Saturday hours are from noon to midnight, so come spend a few hours relaxing with us. Enjoy live Serbian music and come hungry, we're well prepared to offer up some great Serbian specialties. There's something new this year: St. Sava Folklore Group 'Srbadija' will perform traditional dances in full costume at 5:00 pm. Church Tours schedule will be announced. The Serbian Bakery has  palachinke, strudels, and assorted pastries to satisfy your sweet tooth. Exhibits honoring our hard - working Serbian Sisters Circle (Kolo),  Serbian athletes, Mile Kosanovich, Karl Malden, and our music can be seen in the North Wing from noon to 10 pm. Please join us, everyone's welcome!
Little Lukie Hayden accompanied "Prazna Flasa" Friday and received his first $1 tip. The boys in the band want him to join them, but he'll just start his own band Prazna Drink Box. Just wait til you see the video!
blog tags:
serb fest
,
2010
,
music
,
event
,
st. sava
,
serbian
,
July 30
,
31
,
August 1
,
dancing
,
food
,
folklore
,
exhibit
,
museum
.
posted by dorothyp on Aug 20th, 2007 at 1:27 pm

The 2007 Serb Fest marked the second year for the mini museum display. Hundreds of visitors toured the museum each day, learning about the history and culture of the Serbs. Many took the time to glance through articles and books, and view photographs and movies. Among topics of interest displayed were; icons, slava items, priests, authors, and antique musical instruments.
A Wall of Fame highlighted achievements of church members Bishop Varnava, Diana (Chirich) Henery-opera singer, Nick "Jumbo" Strincevich-retired MLB player, Walter Bogdanich-Pulitzer Prize Winner, Milo Komenich-Basketball Hall of Famer, and of course, Karl Malden-Academy Award Winning Actor and great benefactor of St. Sava Church. General Draza Mihailovich was given special recognition as well as those who served under him in WWII, supporting the allies. Nikola Tesla and the automobile named in his honor were also highlighted, as were the Vajagich Brothers, Kolo Sestara, and the long history of SSS Karageorge Choir.
St. Sava Church's roots are in Gary, the steel mills, and the Gary schools. A display related to Gary's Golden Jubilee in 1956 featured a silent movie of the parade in which St. Sava's float passed through crowded Gary streets.
Children rushed into the museum to find their individual photos labeled with titles of future leadership positions within the church. They brought their friends back and asked "what did you get?" The walls outside the museum were lined with rows of old photos from the 1930's to 1970's. It was important to identify the persons in the photos because they represent the hardships and sacrifices made to build our church as we know it today. The Museum Committee would like to thank everyone who donated items or photos and encourage you to continue donating interesting items for future displays. Photos by Jelena Mulin. Click on photo to enlarge.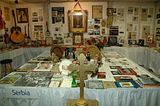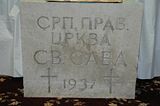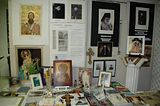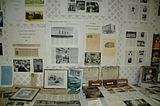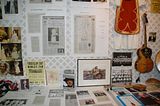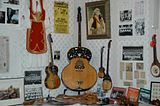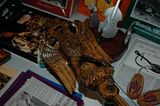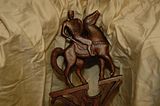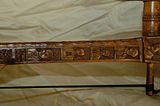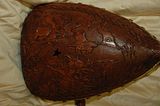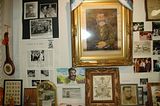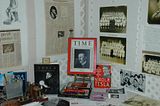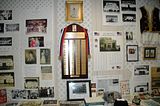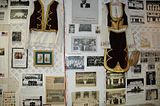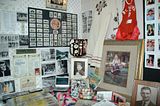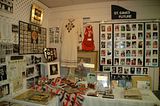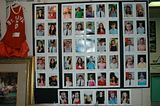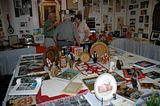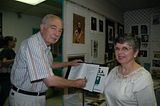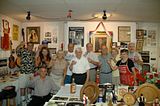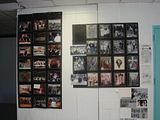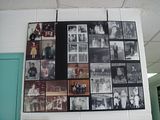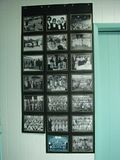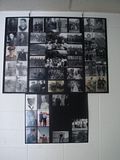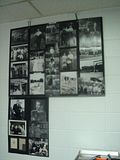 .
posted by dorothyp on Aug 7th, 2007 at 9:35 pm

Was it the delicious food, lively tamburitzas or our much-loved heritage museum? Take your pick, but the combination is a recipe for success! St. Sava's Serb Fest Committees, volunteers, church board, membership, and Father Marko would like to thank everyone who visited and supported our annual fund raiser.
Enjoy these photos taken by Jelena Mulin and Dorothy Paunovich. Send in yours! Use the contact button in our profile.
Don't miss these two newspaper articles on the heritage museum:
St. Sava members open mini-museum on Serbian history, culture
Is our heritage getting mainstreamed into oblivion?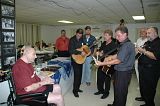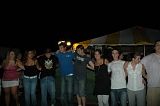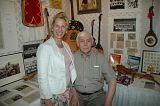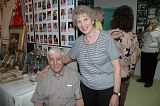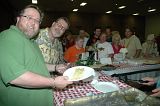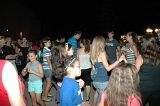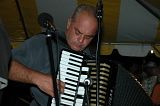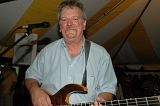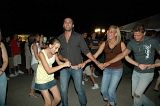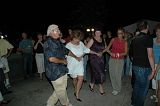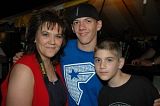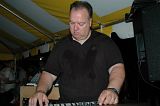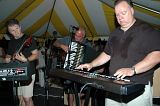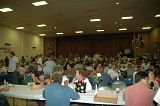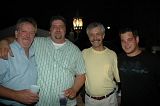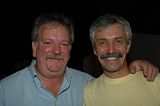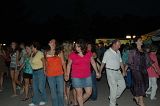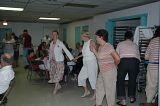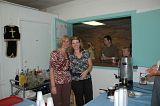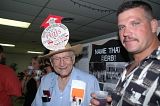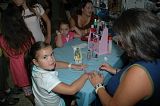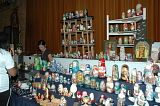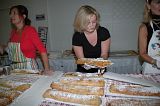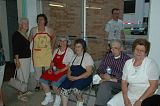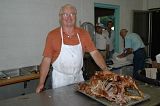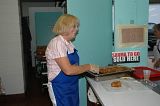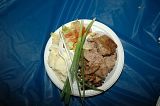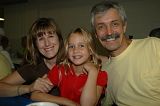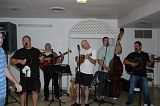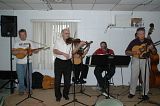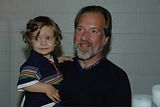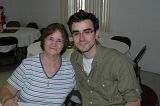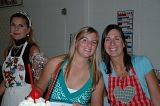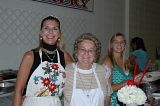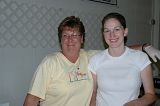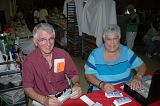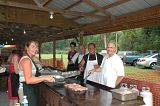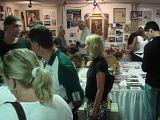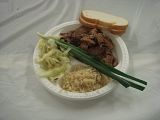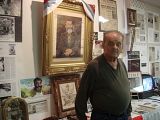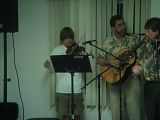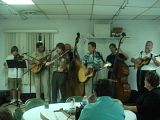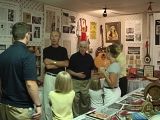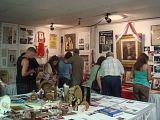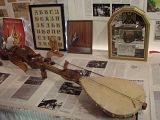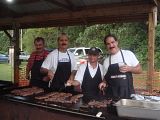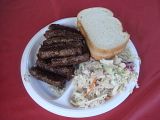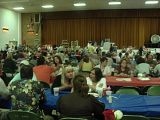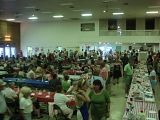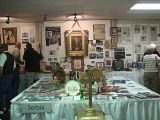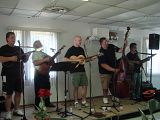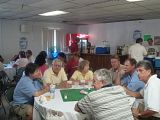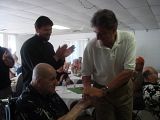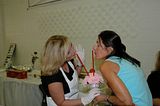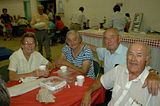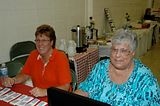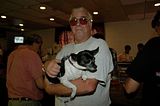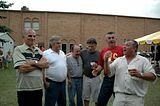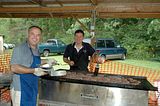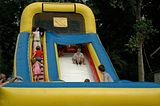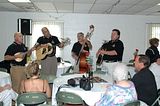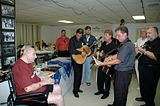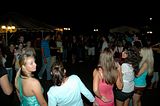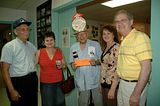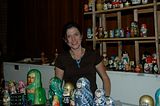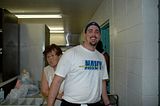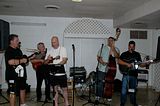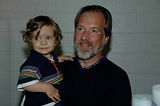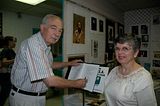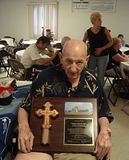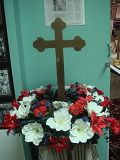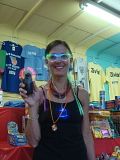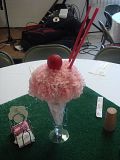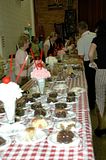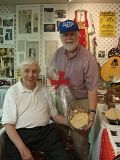 .
posted by jgdevaney on Jul 30th, 2007 at 12:47 pm

The NWI Times interviewed Milan Opacich about the Serbian Cultural Mini-Museum at the upcoming St. Sava Serb Fest. From the article:
This year's temporary museum will feature a new Wall of Fame that will illustrate the achievements of St. Sava's most famous parishioners, including the following:

Gary-born Bishop Varnava, who was venerated to sainthood in the Eastern Orthodox church; Diana (Chirich) Henery, who became the leading soprano for the Volksopera in Vienna, Austria; Nicholas "Jumbo" Strincevich, a retired American Major League baseball player; Walter Bogdanich, who won Pulitzer Prizes for national reporting in 1998 and 2005; and Milo Komenich, a member of the Indiana Basketball Hall of Fame.

Probably the most famous parishioner in the Wall of Fame is Mladen George Sekulovich, better known as Karl Malden, who won the 1952 Academy Award for Best Supporting Actor for "A Streetcar Named Desire," and was nominated in 1954 for his supporting role in "On the Waterfront."

A past president of the Academy of Motion Picture Arts and Sciences, Malden was named the 40th recipient of the Screen Actors Guild's Life Achievement Award for career achievement and humanitarian accomplishment.

"Karl has never forgotten his roots," Opacich said.

"He has made many donations to St. Sava's."

.
posted by jgdevaney on Jul 10th, 2007 at 9:59 am

WANTED:
Historic photos, publications, books, documents, costumes, music recordings, films, artifacts, and memorabilia about St. Sava, Serbs, Gary, Yugoslavia, and Serbian culture.
We would like your help in gathering historical items for this year's mini-museum at Serb Fest and future projects such as the up-coming library and temporary museum exhibits that will be displayed there. If you wish to donate original photos or publications, it would be greatly appreciated. Otherwise, please allow us to copy them and return the originals within 14 days. We would also need as much information about the event as you can provide: Date, Location, Subject, and Names if you know them. Please write your name, address, phone along with the event info on a separate piece of paper and tape it to the back of the photo so you don't cause any damage. We will credit you for providing the items.
Some of the topics we will be covering include:
Photos of events from our first church built in 1914, from 1300 Connecticut, old plays, programs, zabavas, concerts, style shows, Sunday School, St. Sava Day, banquets, Easter egg hunts, Serbian School, church office, holidays in Libertyville, picnics on 49th, (candy store, dances in the pavillion, kitchen), Serbian Day, Vidovdan in Chicago, individual photos of historical members (Sava Vrtikapa, Glisho), community events in which our church participated, construction of our facilities, political protests, and other topics of interest. The photos can be of groups or individuals.
Other topics of interest include: KOLO SESTARA and KARAGEORGE, formal events, kitchen scenes, bake sales, bus trips, charitable deeds, fundraisers, pioneers, ad books, programs, etc. FOLKLORE GROUP (especially early days-60's, 70's) Performances, groups, trips, books, programs, costumes, all or part, VIDEO, etc. BASKETBALL TOURNAMENTS both SNF and Diocesan, teams or indiv., uniforms, trophies, photos, ad books, souvenirs, articles, etc. ATHLETES past to present, success in schools, college, professional, career. Any publications or memorabilia, honors, uniforms. CAMP-Libertyville or Gracanica, indiv. or group, talent shows, outings, priests, camp publications, etc. SERBS IN THE STEEL MILLS, and BUDD PLANT, photos, uniforms, equipment, badges, tools, documents, books, honors, publications. SERBS IN BUSINESS, small and large businesses, photos, documents, their success stories, articles, honors, accomplishments, etc. KING PETER, photos, articles, books, collectible memorabilia, etc. FATHER PETER, and all priests before him, photos, letters, articles, etc. SERBS IN THE MILITARY, both the U.S. ARMED FORCES and the YUGOSLAV ARMY and CHETNIKS, Prisoners of War, individual or group photos, documents, full or part uniforms, medals, honors, accessories, weapons, correspondence, books, flags, etc. DRAZA MIHAILOVICH, Art, photos, books, articles, records, documents, anything of historical interest. SERBIAN CELEBRITIES, Karl Malden, Danica Chirich, Nikola Tesla, any famous Serb. ST. SAVA TAMBURITZA ORCHESTRA, photos or memorabilia.
Contact the church office at (219) 736-9191 and ask for the museum committee members' contact information.
.
Displaying Blog Posts 1 - 12 of 12